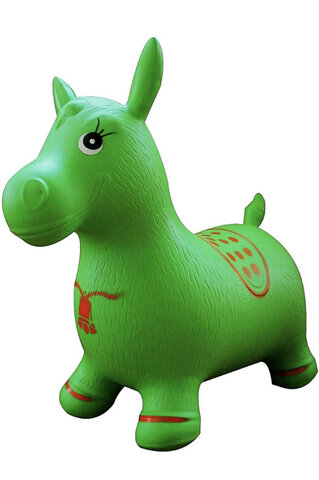 $10.00
Prices may be higher on holidays and high demand dates
Description
This jumping horse (bouncy hopper) is children's favorite playmate! Your little ones will learn balance and coordination while riding on it and having fun!
The horse is made from extremely durable, heavy-duty, non-toxic material. Lab tested, conforms to toy safety standards. Safe to play!
The Horse Bouncer can be inflated to a saddle height of 28 cm / 11 inches with a regular hand pump. A 9-inch two-way action pump is included.
Recommended Ages: 3 yrs and up. Direct supervision of an adult is required.