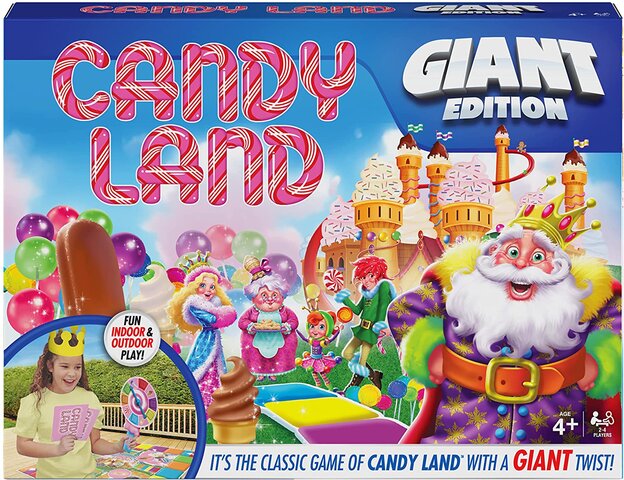 Description
GIANT SIZED & EXTRA SWEET: Take a trip through Giant Candy Land, a colorful, magical world so big that you become the mover on the board! This retro game is perfect for birthday parties.
PLAY INDOORS OR OUTSIDE: The large, 64"x64" illustrated vinyl game board makes for big fun in the house or as an outdoor game. Whether it is summer or winter, you can play this game wherever you like!
SIMPLE RULES, NO READING REQUIRED: Spin the Lollipop Spinner and move to that color. Reach a Neighborhood and collect a Card. First player to collect 4 Cards and reach King Kandy's Castle wins and gets to wear the foam crown!