Cotton Candy Sugar PINK with 50 cones, makes 60-75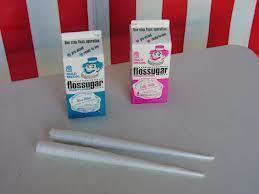 Description
This delicious treat is perfect for all ages and will be a hit with your guests.
Our Cotton Candy pink sugar floss is made from high-quality ingredients and is guaranteed to be a crowd-pleaser. The 50 cones included in the package make it easy to serve and enjoy, and the pink color adds a fun and festive touch to any occasion.
Whether you're hosting a birthday party, wedding reception, or corporate event, Cotton Candy pink sugar floss is a great addition to your dessert table. So go ahead and indulge in this sweet treat – your guests will thank you!