33 Foot TUG of WAR Rope with Flag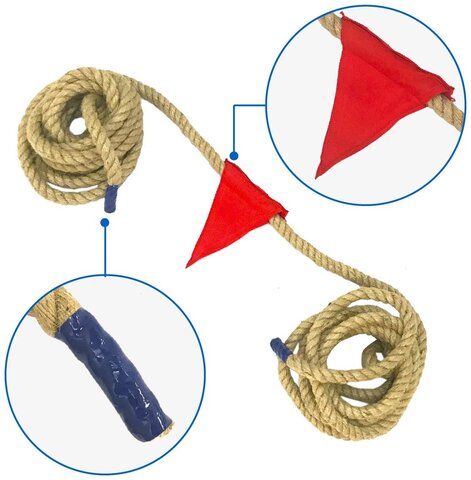 $15.00
Prices may be higher on holidays and high demand dates
Description
33 Foot TUG of WAR Rope with Flag – Kids and Adults Family Game – Team Building – Soft Rope - Extra Thick for Easier GRIPPING
LAWN GAME FUN Great family game or use for parties, camps, community fairs, or just to have fun! Our tug of war flag is in the middle of the rope dividing your team from the other side. If your team can pull the other team across the center line, you WIN!
TEAM BUILDING : Have fun through cooperation and deluxe team building with this tug of war rope adults will love as much as the kids!
EASY ON THE HANDS : Kids and adults alike can use without it hurting your hands or having it splinter in your hands. This rope is soft and just the right diameter for small and large hands to pull your team to victory!